It all started 6 years ago... about noon on May 3rd, 2003. The day I gave my heart away, to the man that blew all my dreams out of the water! I am so blessed to call him my husband, through thick and thin. Yes, there have been times when the road has not been a bed of roses, but he has always been there, faithful and with his whole heart. That simple but huge fact has been such a blessing to me!
When I witness and hear of so many marriages stumbling through the abyss of faithlessness both inwardly or outwardly, I turn my face upward again and again in gratitude for the steady and complete heart of my man!
Every year we have tried to celebrate our day in some form or another... we have gotten away for weekend trips to Napa, Mendocino, Tahoe, and other places. A few times we have opted for a quiet dinner out locally - every one a special day in it's own right.
This year we didn't have any place in particular until only a few days before. Having a need to head up to Redding for something unrelated, we decided to do our little errand that weekend and then head up to Burney Falls, a place I have had on my To See list since I was young!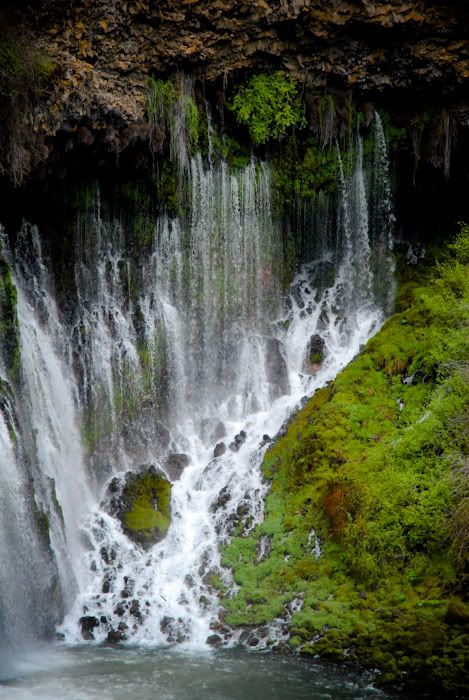 As you can see, we took William with us, being too young to leave with Grandma & Grandpa for two days... but we had so much fun spending time with just our little boy, that I am glad he came along!
After hiking down to the foot of the beautiful falls, we decided to continue down the path along the river... looking at this photo, you can see how we couldn't resist following it!
(Can you find the clever little guy in the photo above?)
The trail followed the river down to this beautiful footbridge, and climbed up the steep slope opposite, to the other side of the falls.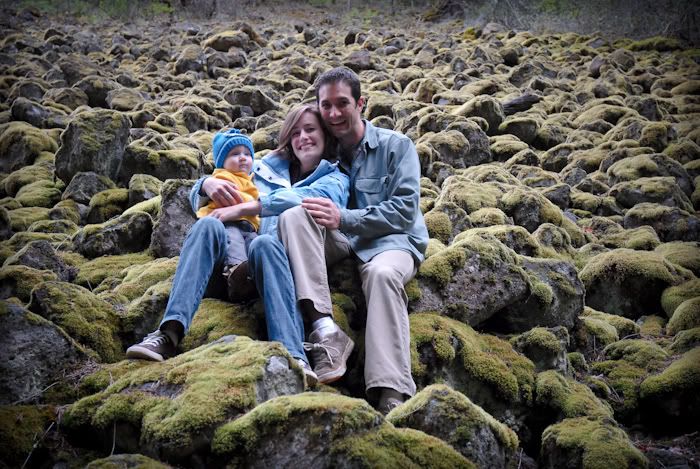 Below is the next bridge up, above the falls, back near the end of the trail. We have so many of these fun footsie shots from over the years, I am thinking I should go through and put them into a collage!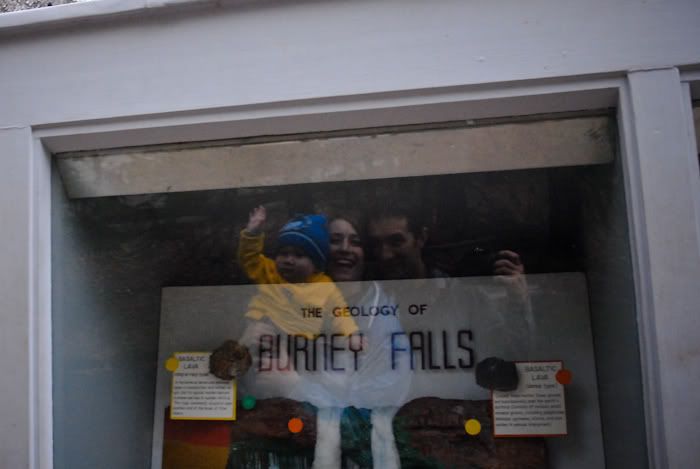 After a day at the Falls, and a night spent in "Green Gables Inn", a spotlessly clean time warp from the 1950's, we slowly made our way back down the state.
Stopping a few times here and there, whenever something caught our fancy. I pointed out this cool old abandoned building with the fun star, and Scott had me jump out for a few fun shots...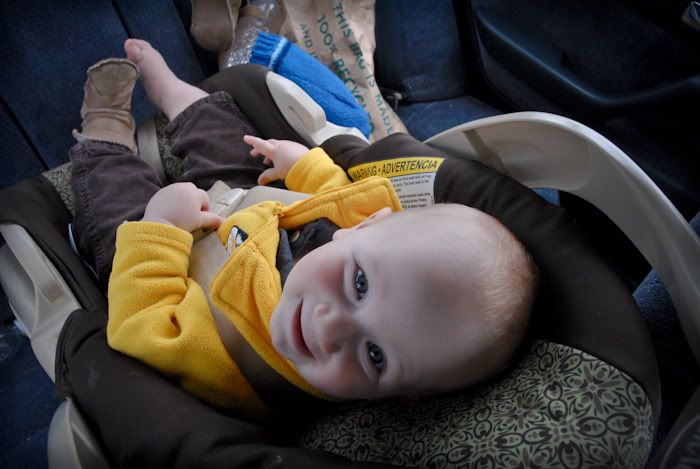 William was a wonderful traveling buddy, and here I am below, sporting my lovely necklace from a charming antique shop in Red Bluff, an anniversary gift from my man. A good portion of my jewelry collection is from various trips away with him! I love the memories that accompany the pieces every time I put them on... it makes them that much sweeter!
On the long drive home you can see we (or 'I', I s'pose would be more accurate) got a little bored... the flat farmland was pretty, until an hour or so of the same thing... so I turned the camera inside the car. :)
Here's to another 6 years, and many more after that!! :)
~len