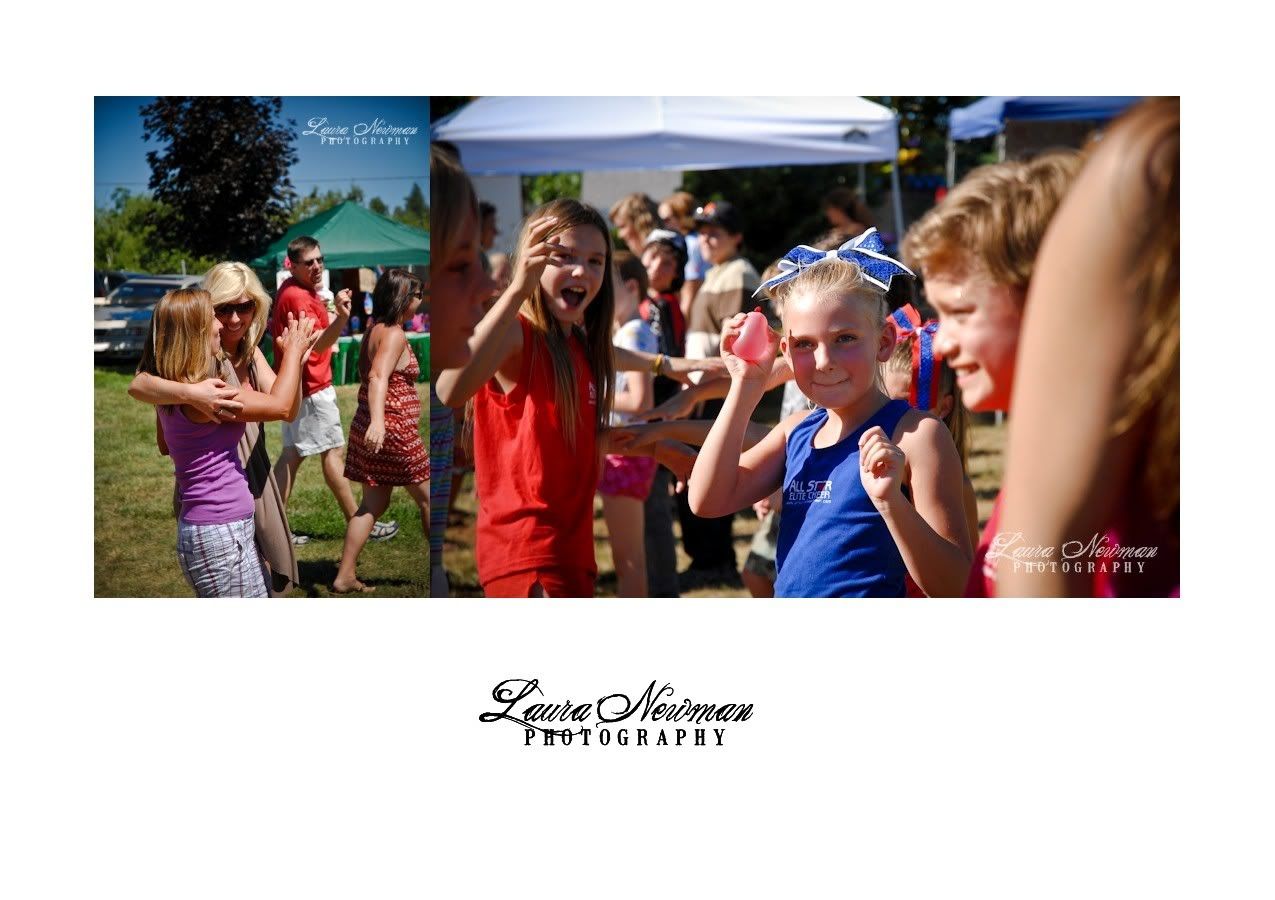 The hot sun beat down with oppressive rays, yet
Jack Russel Brewing Co.
was buzzing with energy as hundreds of people joined together for some fun at the first annual Family Funtastic & Luau last Saturday! With all proceeds benefiting
All Star Elite Cheer
(and amazingly organized by the fantastic Kelli Griggs), there were carnival rides (complete with a dunking tank and kid car wash to keep everyone cool!), vendor booths, a petting zoo, games, karaoke, and a delicious luau dinner!
I had the pleasure of being the event photographer, and I also had a little tropical photo booth set up where people could have their picture taken and e-mailed to them. I think I should have worn one of those little pedometer things, because my feet were so tired by the end of the day! Running around in flip flops for eight hours will do that, I guess. Ten years ago I would have laughed my today's self, complaining about sore feet... and you know, 18 year old kids sure could make bank if they did a great job at photographing weddings and events. They would never be sore afterward! :)
I had so much fun meeting new people and being a part of such a great event! I'm already looking forward to next year!
I picked out a handful of my favorites to share here, but if you would like to see more of the event, I have the
entire gallery online
on my gallery website!