The creamy silkiness wound around my middle finger in a comforting and familiar way. The tiny, soft nubby knit in pastel plaid was all but faded, holes dotting the entire landscape of my blanket. My mom told me she mended the blanket so many times there isn't much of the original left! I took it everywhere with me; whenever I needed a bit of snuggling I would wad up the blanket into a bunch and then slide that smooth edge up and over my middle finger and slowly wiggle my fingers back and forth... with my thumb in my mouth. Yes, I was a dedicated thumb sucker until I was nearly 5 years old. Hello, my name is Laura and I am a recovered thumb sucker. ;)
I am also a sucker for something else... textures. Walls, fabrics, furniture, paint, wood, floors, photographs, hair, paper (and yes, blankets).... I even pick my favorite foods (and my not-so-favorites) by their texture, not just their taste! Texture adds so much to an otherwise quite simple object.
I
♥
Faces is a site that hosts weekly contests and I've been wanting to enter for some time, and when I saw that this week's subject was textures, I decided now was high time I start participating. So for the fun of it, here is my entry! :)
I took this shot one sunny Sunday afternoon of my sweet little Evangeline and I as we were relaxing on the green grass in Apple Hill. Scott was fishing with Elizabeth at the water's edge a few yards off, and William was in my lap. That afternoon will be tucked forever in my heart, a memory of warm sunshine on my face, laughs as the girls saw the fish, and giggles from my sweet boy blowing bubbles in my lap.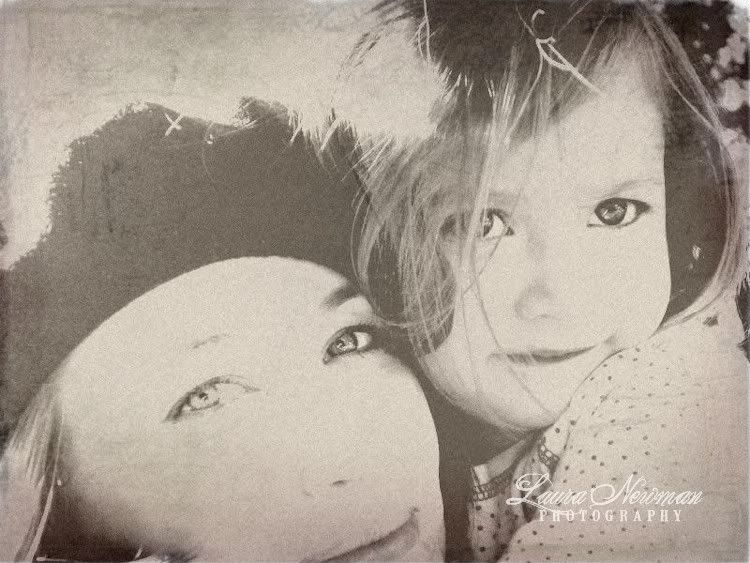 Check out I
♥
Faces and to see what all the fun is about!