The summer sun was filling my aunt's back yard with a golden glow when my cousin Dave and his bride Remy became husband and wife. The evening was a sweet time with a few friends and relatives as we all celebrated their love and commitment for each other!
Introducing my niece Madeline, the newest fashionista!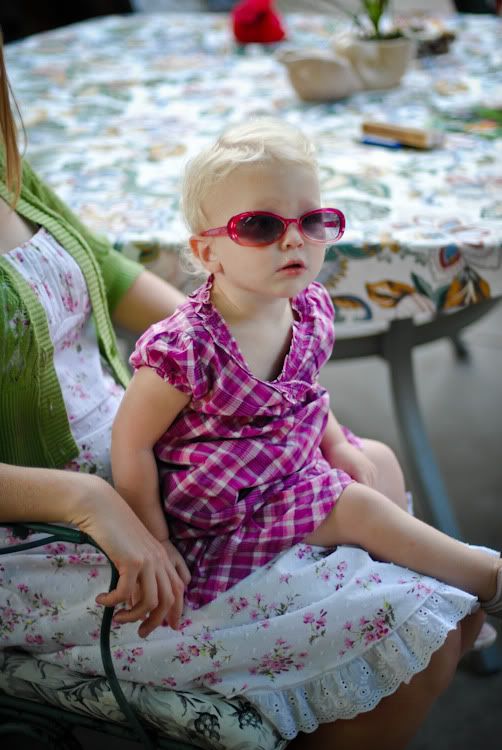 Aunt Minda pinning the corsage on my grandfather's shirt.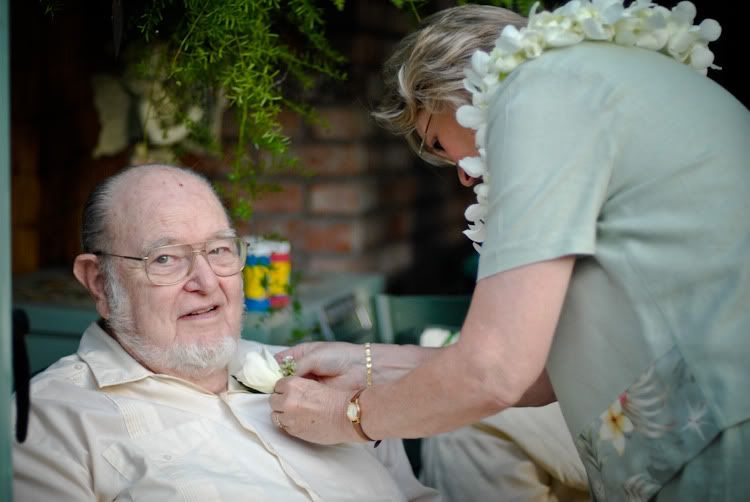 Grandmary watching her first grandchild marry his bride!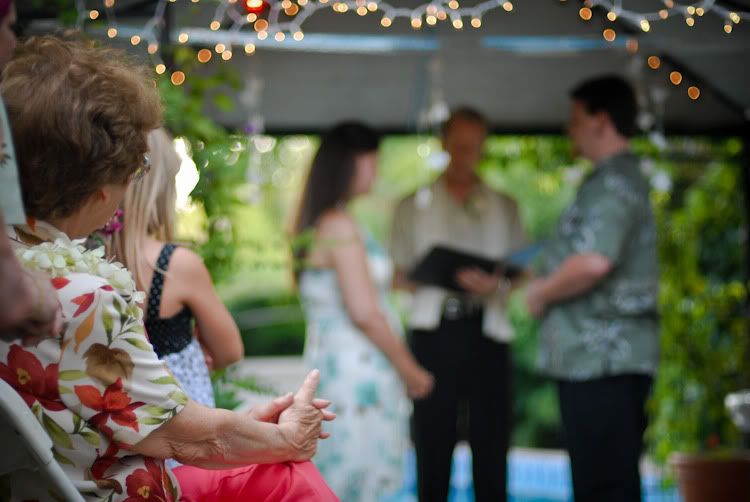 Kisses!
Introducing Mr. & Mrs. with their beautiful girl Avery! I love how adoring Dave's glance is in the image on the left!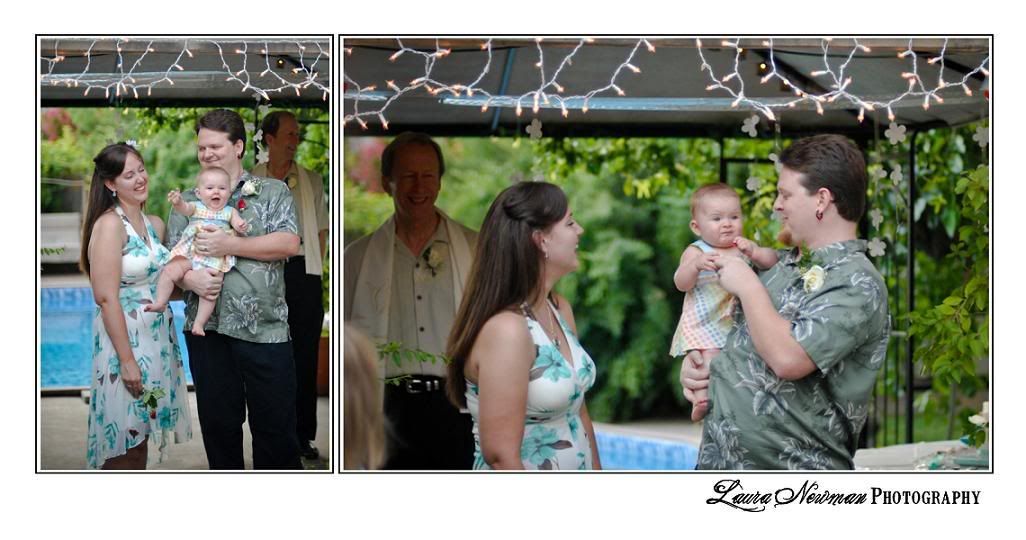 The beautiful cake, made by a talented neighbor.
Just look at that look!! :)
Dave and Grandmary.
Smiling faces.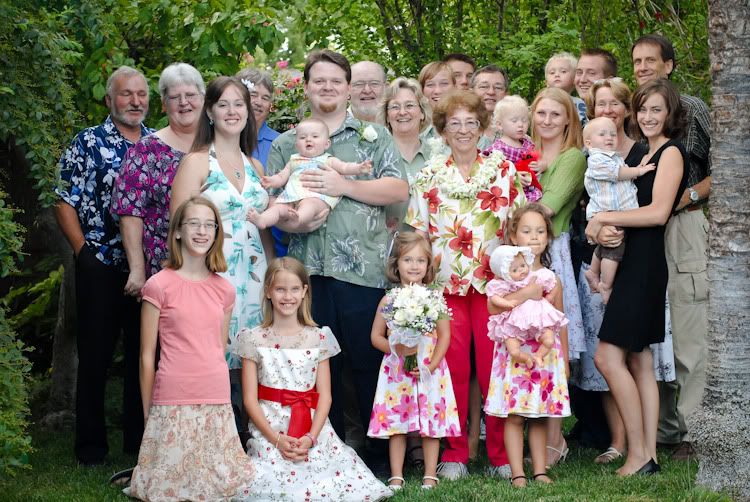 There were bubbles for the kids... and not so much kids! :)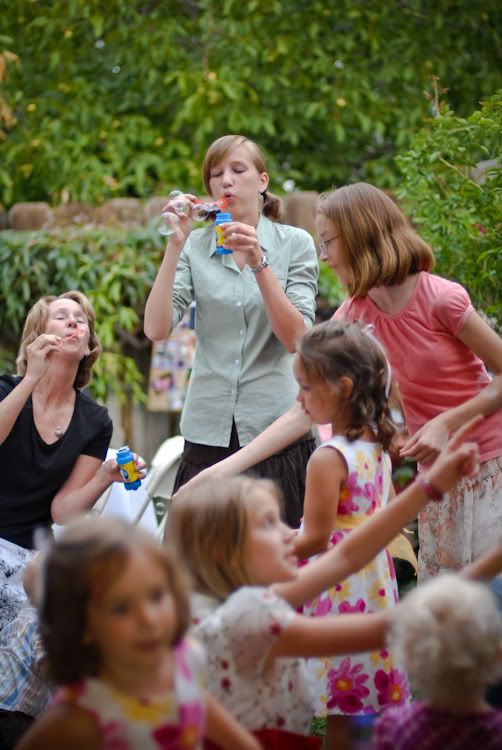 Aunt Minda & I.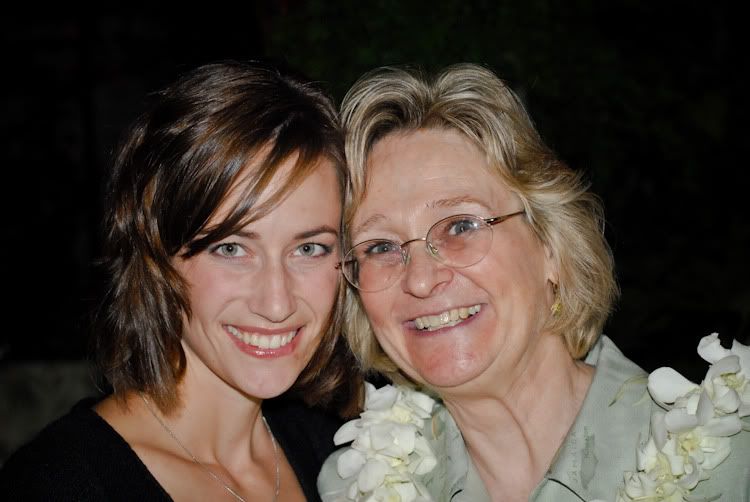 Cousins!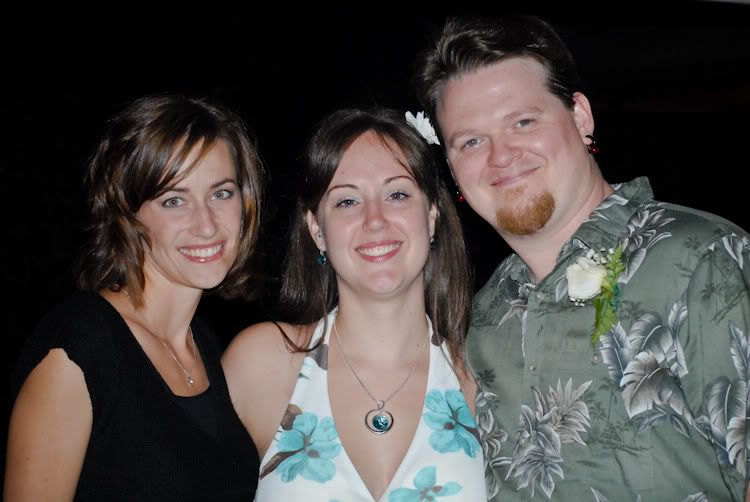 ln~