His squishy baby chub is soooo perfect and soft, his smile filled with 6 teeth flashes all day long, and his newly perfected art of screaming is filling the air with his presence! William turned a whole year old last month ( I know, I know, I'm more than late... third child syndrome?) on the 16th. He has brought much joy to our home this past year and we were all excited to celebrate him!
I took the little man out into the yard and snapped these photos on the run - literally - one afternoon to document his adorableness, and then whipped up this little card to invite the family to his party. And boy did we party! :) We cooled off in the pool and ate our fill of the most adorable monkey cake that Auntie Robin made. William loved it! I know people say the first few birthdays are for the parents, not the child, but this little man disproved that theory. He had a blast with all the attention, water, cake, and toys!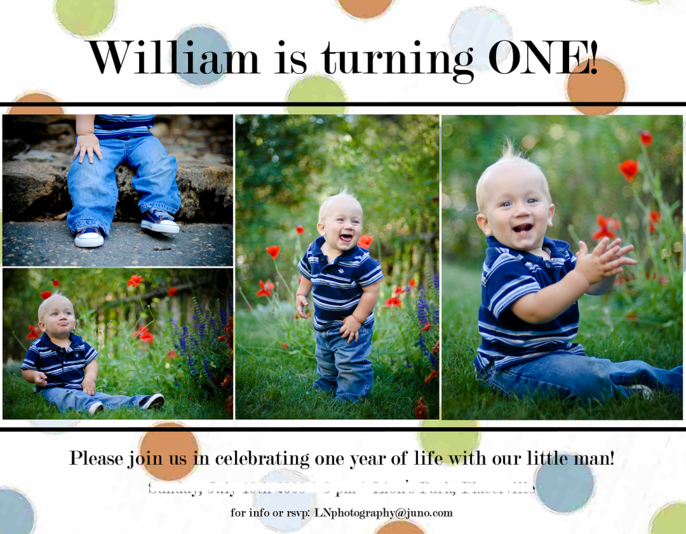 I love to design fun, unique cards of all kinds for my clients, so if you are interested in something that is original and fits your style, e-mail me at LNphotography at juno dot com!
~ln